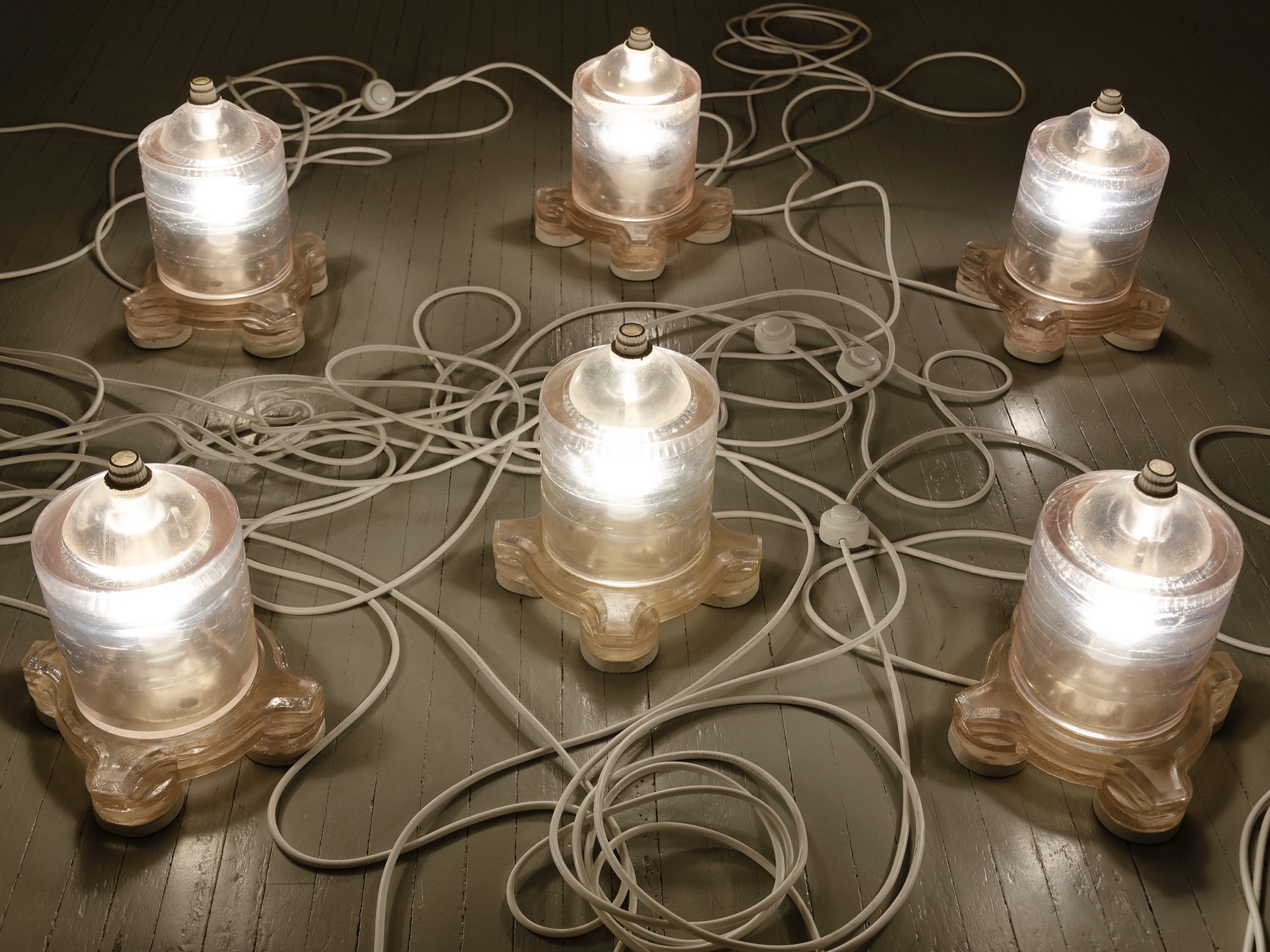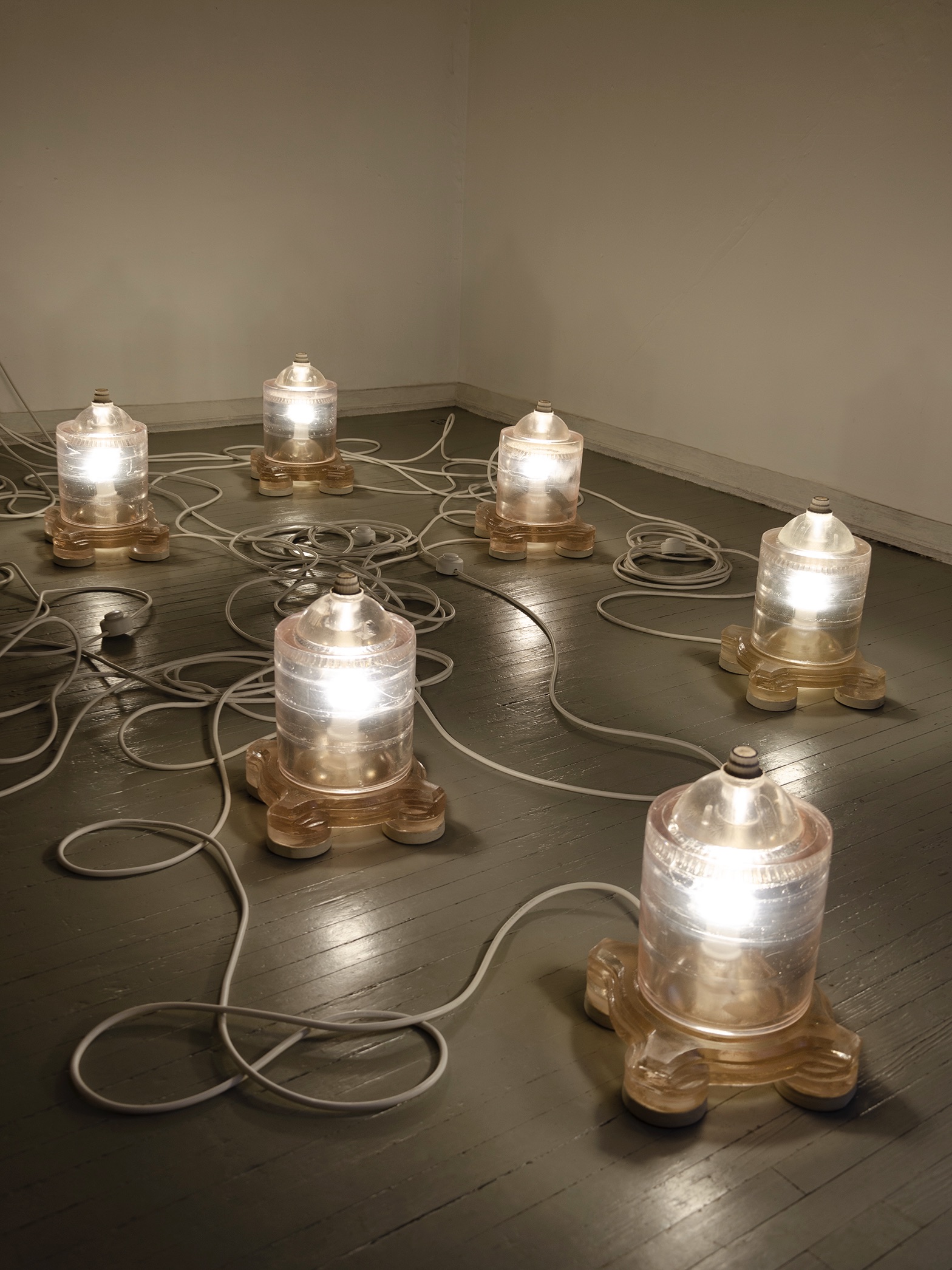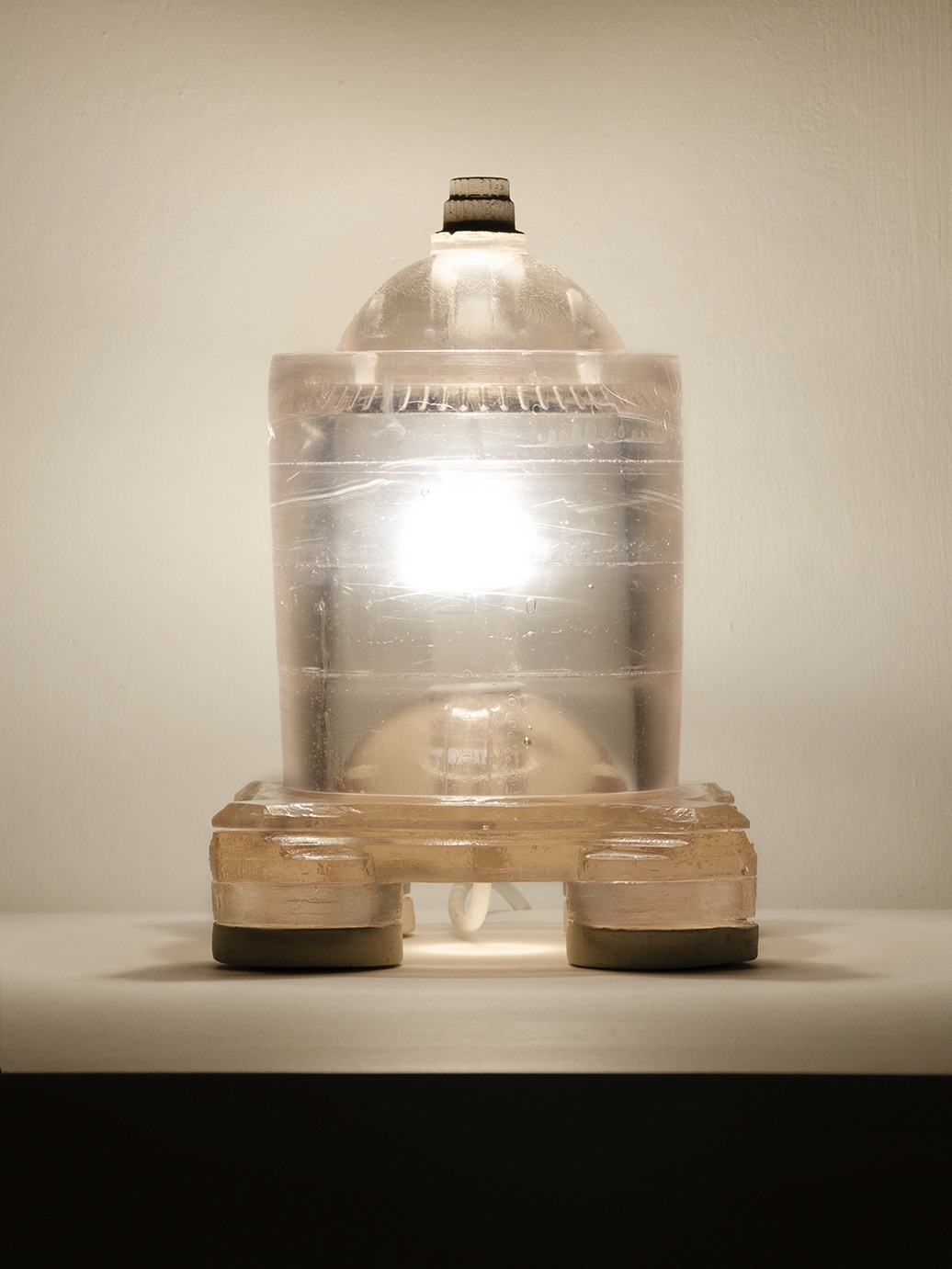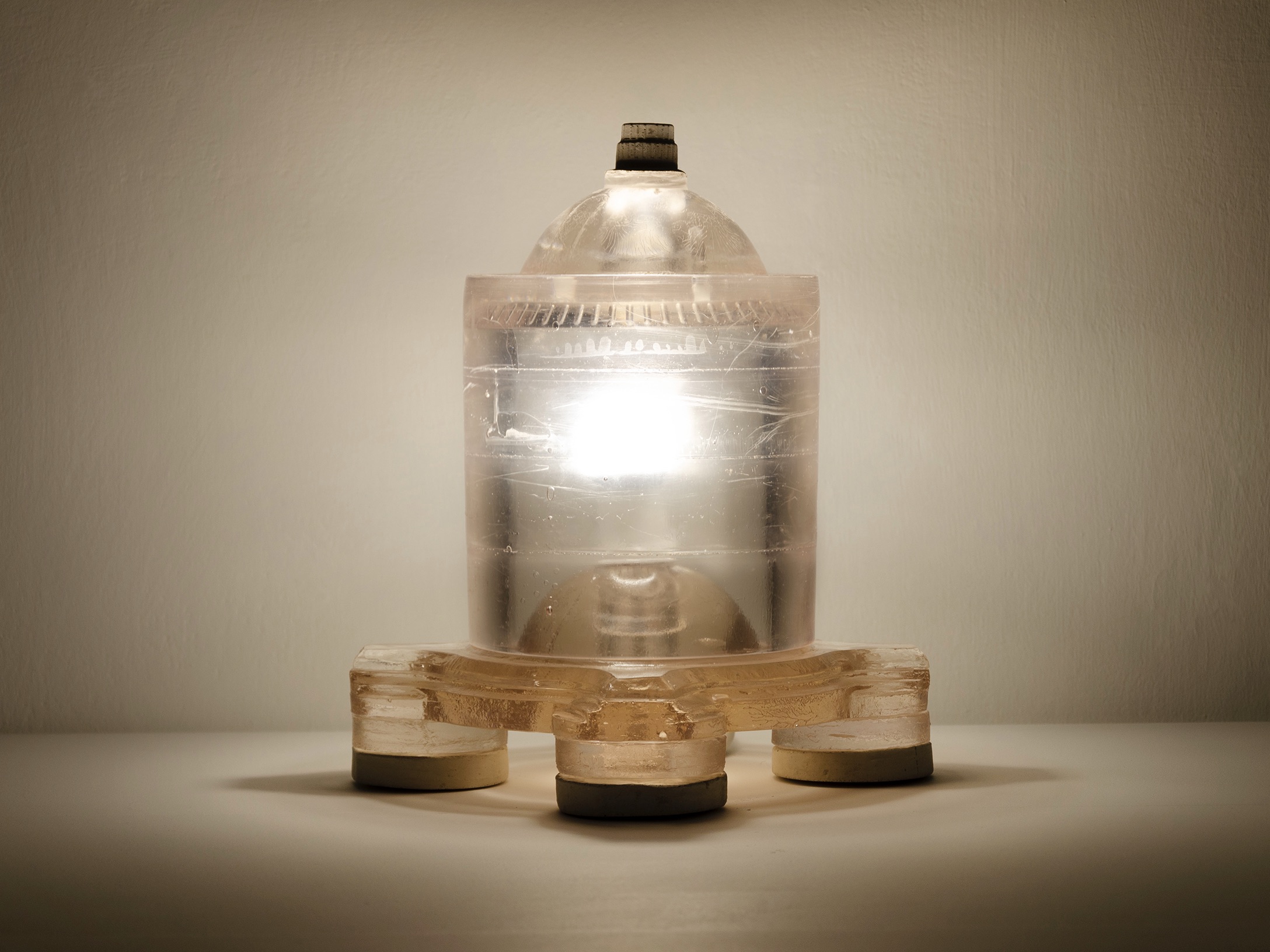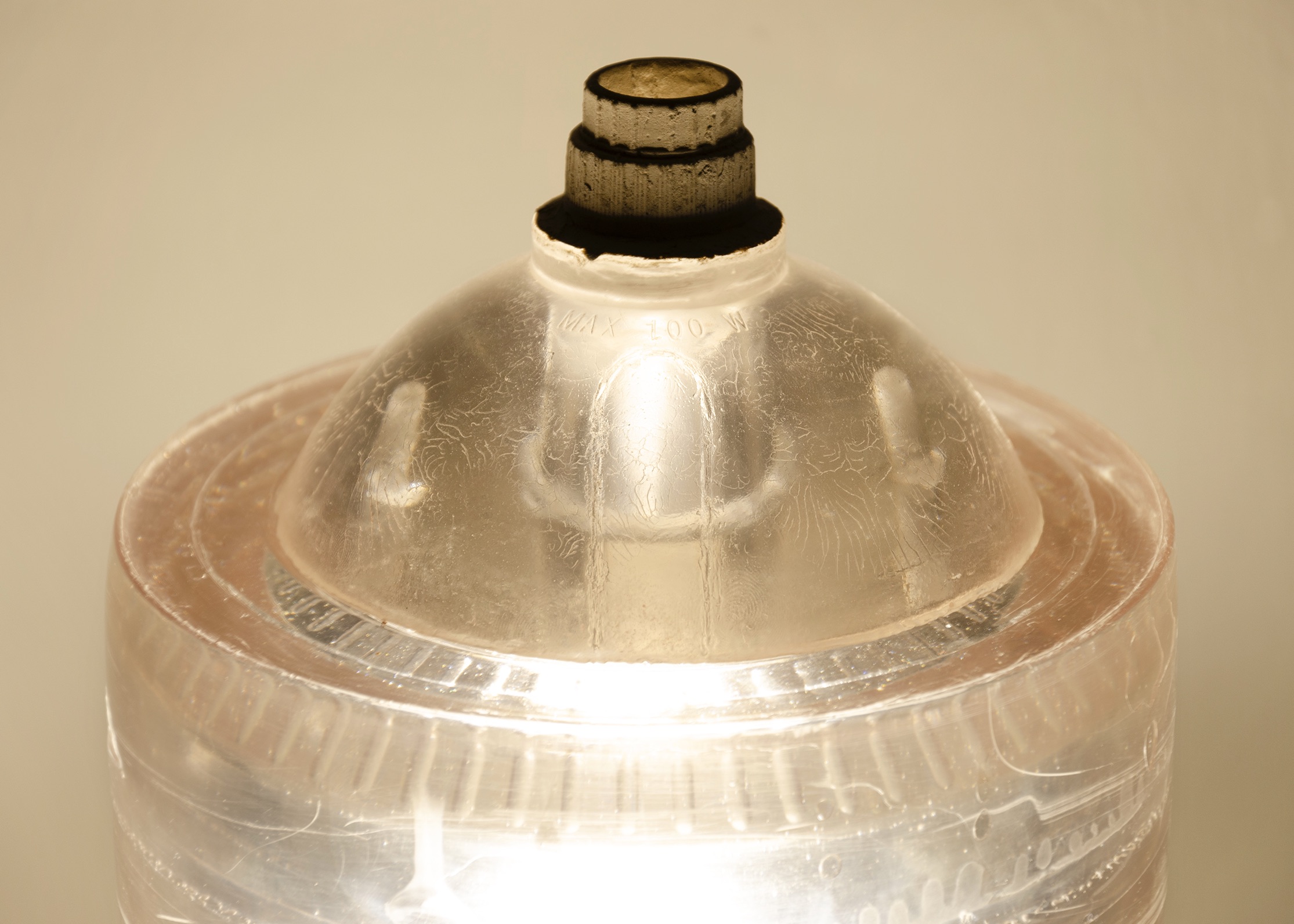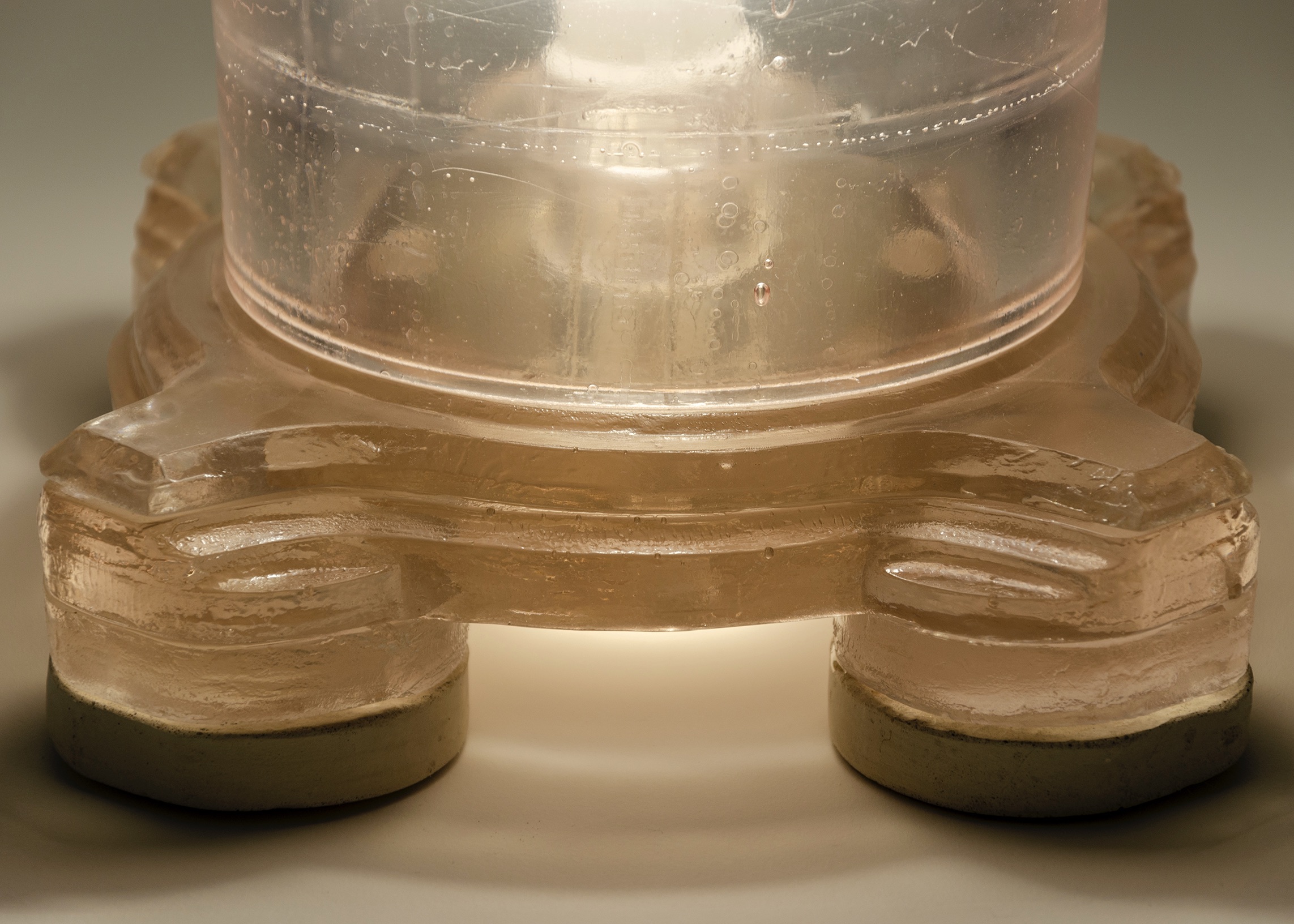 EN

Multiple_122023
2023
Epoxy resin, cement, LED G45 4W light bulb, foot switch, electric cable (10m)
22x22x31cm
Unlimited edition

The multiple 122023 consists of an unlimited edition of lamps made of epoxy resin and cement, each of which can be shown on its own or accompanied by identical copies. All the elements making up the lamp are produced from molds originally made for the sculptures "The Herborizer" and "The Romanticist" in 2023. As a result, these hybrid works summon forms from my main work and revive them in objects evoking mid-century Space Age furniture.

Copies available! Worldwide shipping or free hand delivery in Mexico City. Please write me for more information.

ES

Multiple_122023
2023
Resina epóxica, cemento, foco LED G45 4W, interruptor de pie, cable eléctrico de uso rudo (10m)
22x22x31cm
Edición ilimitada

El multiple 122023 consiste en una edición ilimitada de lámparas realizadas de resina epóxica y cemento, cada una de las cuales puede presentarse sola o acompañada de copias idénticas. Todos los elementos que componen la lámpara se producen a partir de moldes realizados originalmente para las esculturas « The Herborizer » y « The Romanticist » de 2023. Como resultado, estas obras híbridas retoman las formas de mi obra principal y las reiteran en objetos que recuerdan el mobiliario retrofuturista de la segunda mitad del siglo XX.

Piezas disponibles! Envío a todas partes del mundo y entrega gratis en la Ciudad de México. Escríbeme para obtener más información.

FR

Multiple_122023
2023
Résine epoxy, ciment, ampoule électrique LED G45 4W, interrupteur à pied, câble électrique (10m)
22x22x31cm
Édition illimitée

Le multiple 122023 consiste en une édition illimitée de lampes en résine epoxy et ciment dont chaque exemplaire peut se présenter seul ou accompagné d'exemplaires identiques. Tous les éléments composant la lampe sont produits à partir des moules réalisés initialement pour les sculptures « The Herborizer » et « The Romanticist » en 2023. En conséquence, ces oeuvres hybrides convoquent les formes issues de mon travail principal et les réitèrent au sein d'objets rappelant le mobilier rétro-futuriste de la deuxième moitié du XXe siècle.

Exemplaires disponibles! Expédition dans le monde entier ou livraison gratuite en main propre dans la ville de Mexico. Merci de m'écrire pour plus d'information.